Let's preserve our world together!
Green Skip Services Ltd is a family owned private liability company. It started operating in October 1992, and succeeded in giving the industrial, hospitality and trade waste producers, alternative and more modern and cost effective services for the management of wastes. The Green Skip impeccable services and hands on management soon earned the custom and respect of the top industries in Malta. The directors of the company are regular participants and contributors at seminars and conferences held both locally and overseas. On a constant basis the company directors keep abreast with developments in Wastes Management through activities of the Chartered Institute of Wastes Management of UK, of which they are members. The company owns its own 8000sq Mt complex at Maghtab, incorporating the administration building, workshop, stores, hazardous waste storage and reapackaging facility, MRFfor the sorting and recycling of clean packaging wastes and maintenance garages. Green Skip operates 14 vehicles for the various wastes management services in its range.
Green Skip Services Ltd Wastes Managment Past, Present & Future Video - Click Here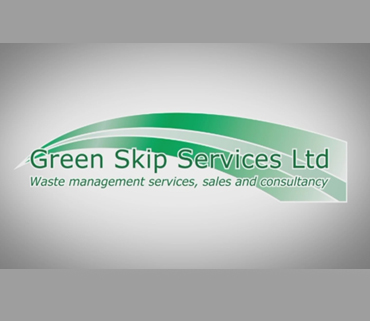 Mission Statement
To provide A to Z waste Management Services to the Local Industry Sector in the most cost effective, efficient and professional way, using the latest proven methods, equipment and know how in line with EU standards and loccal Legistlation. To be a active skateholder in the ever changing world of Waste Management.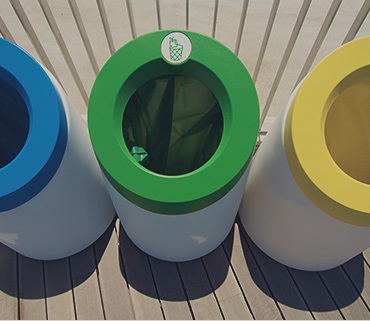 Our future plans
To be present at consultative meetings with the local authorities and contribute in seminars etc... To continually upgrade Local Waste Management
Commercial recycling
Commercial waste collection
Recovery, treatment and disposal
Secure destruction services
Products & Services
Industrial waste collection services utilizing industrial skips or bins with recorded analysis and any other required reports. The management of hazardous wastes with all necessary documentation and certification. Operators of a materials reclamation facility trading of reclaimed materials including export. Supply of general wastes processing and compaction machinery. Supply of various types of waste containers, litter bins and special purpose containers. Clinical waste services including sharps, yellow bag and others.